Available Opportunities
To view available sourcing events and bid opportunities with the University of California, please visit the UC Public Bid Site, "CalUSource."
https://smart.gep.com/publicRFx/ucal?oloc=215#/
Before Participating in a Bid
Please visit the CalUSource website for information on How to Do Business With Us.
To register in CalUsource: Supplier Registration page
Supplier Guide to CalUSource
Please review this comprehensive Supplier Guide before submitting a response to a UC bid. If you've already been invited to a bid by UC Procurement, pages 16 - 22 may be most useful for you.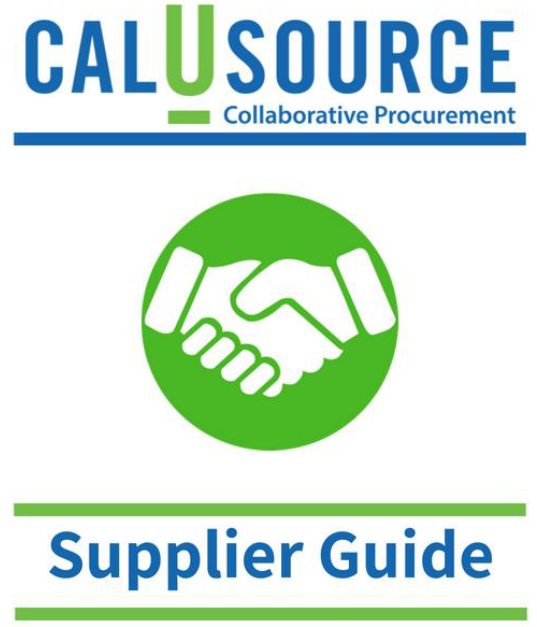 https://calusource.net/wp-content/uploads/Training/Supplier-Resources/CalUsourceSupplierGuide.pdf